How to Get the best from the social media management tool Publer
Publer, social media management tool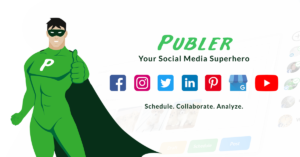 You are trying to manage multiple social media accounts for your business but are not sure how to get it done. Managing multiple social media accounts is time-consuming and difficult.
With so many social media networks to maintain, it's hard to stay on top of everything. Staying organized is a challenge, and the more followers you have, the harder it is to keep up with responses on your various channels.
 We all know how painful it is when we want to post something on Facebook but can't find our Twitter login details or need to log into Instagram from a different device. And for those of us who manage more than one account, it's even more annoying. Publer solves this problem by providing an all-in-one mobile app that allows you to access every account. Publer helps users stay organized with their various accounts.
Important Note: Publer is the all-in-one social machine that takes care of your social account management for you! It's an AI-powered application. Publer helps users stay organized with their various accounts while also helping them make the best use of their time.
Founder of Publer and its current revenue
 Ervin Kalemi is the CEO, Founder & Developer at Publer. In 2020, Publer revenue run rate hit $60.0K in revenue.
Introduction: The need for an AI-driven Social Media Management Tool
 It is not uncommon for individuals and businesses alike to be overwhelmed by the time-consuming task of managing social media accounts. The sheer volume of data that needs to be read and responded to, such as messages, articles, and posts, makes it impossible for even a single person to stay on top of everything. This is where Publer steps in. Publer allows you to publish all of your posts on all of your social media accounts in one central location. This means if someone asks you about a post you wrote last week on your personal Facebook account, you can easily find and share the relevant information from your business page.
Types of accounts you can manage with Publer
Publer is the newest social media management tool to hit the market. It has many features that allow you to manage your accounts all in one place. From posting content, to editing your bio and managing your followers, you can do it all with Publer! Since there are many features available in the app, it's hard to know which ones are most important or best for you. Publer is a social media management tool that can help your company save time and get the most social media exposure. 
You can manage Facebook, Instagram, LinkedIn, YouTube, Canva, Pinterest and many more. All accounts, managed with one Publer account.
Publer has been hailed as one of the most reliable social media managers available today. How to get the best from the social media management tool Publer.
Publer is a free social media management tool that helps you effectively manage your messages and interact with audiences across all your social networks. 
You can use it to organize messages, schedule messages to be posted at the best time, post messages from multiple accounts simultaneously, and monitor conversations.
It's free to try, and you can cancel any time.
The service is also available on mobile devices.
Adding social accounts to Publer:
The social media management tool Publer has enabled businesses to automate their social media accounts with ease. It also allows employers to post ads on Facebook and Instagram, get feedback from followers, and more. With this software, you can make the most of your time by allowing the machine to do some work.
 Setting up a posting schedule for auto scheduling
 Many people know the feeling of being overwhelmed by the amount of content that is shared on social media channels every day. This can be especially true for those who share every moment with their company profile. It's hard to stay on top of all the new updates and messages, which is why it is so important to look for social media management tools such as Publer. Publer is a free tool that allows you to schedule posts for Facebook, Twitter, Instagram, and LinkedIn. You can even set up a posting schedule for each channel.  
 Creating watermarks with Publer:  
 Watermarking can be a laborious task for social media managers. However, with the right tools and knowledge, it can be a quick and easy process. With Publer it becomes seamless.
 Scheduling multiple posts at once:  
The most important part of mastering social media is to stay engaged to your followers. It's not enough to post occasionally, you need to stay active on all platforms consistently. This can be time-consuming, which is why some people are turning to social media management tools like Publer.
 Publer is a new tool that allows you to schedule posts across multiple social media platforms at the same time. This removes the need to post to multiple networks, at the same time which can be a huge time-saver and a mark of professionalism.
 Publer is already being used by many companies and organizations.
 Weekly or daily reports of the top performing posts Publer provides weekly or daily reports of the top performing posts on various social media platforms. The reports feature information about which post had the most growth, as well as statistics for Page Likes and Reach. It also sends alerts to users with notifications on likes, comments, shares, and follows. This is a great way to track your performance within a day or week and see what posts are doing well. Customized reports        Publer allows users to customize their reports by choosing the platform they want to look at and the date range they'd like to see the data for. 
Pricing: It is Free for 5 accounts
How to Get the best from the social media management tool Publer.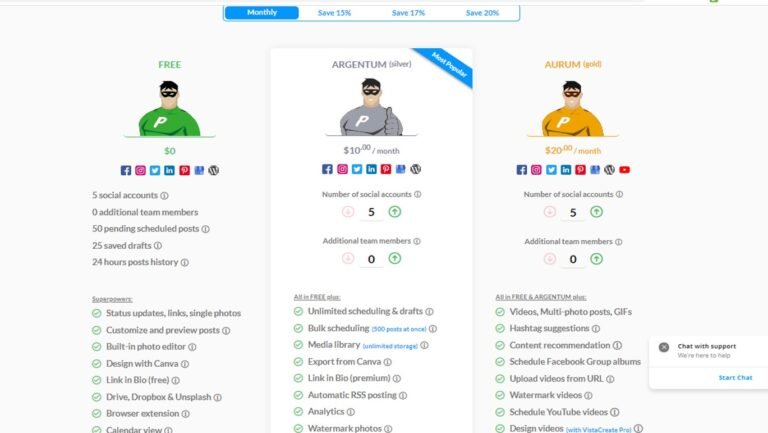 Can you afford a monthly subscription of $10? If so, then Publer could be a big help. This is what you're looking for if you are using the software for your business or have time to manage it on your own. You can create posts that are completely customized with colors, fonts, and graphics that fit the specific brand of your business. Pricing:  
 Just think of hiring a team of social media managers for $50 per hour?  
 If so, then Publer is a great option.  
In this article, we conclude that Publer is a tool that can be used for effective social media management. First, it can separate the networks and handle them individually. Second, it has a significant advantage of being able to see what's trending for each network. Third, it has an innovative feature which notifies you on your phone. Finally, it saves time by scheduling posts in advance and posting on multiple accounts simultaneously.  
Hope you liked reading the content on this amazing SAAS tool.
Share your comments below